[Our Stories]Samkwang Biotree Group-Catholic University opens CUK-SML (Smart Medical Life) Biomedical Center
November 2022
Samkwang Biotree Group-Catholic University opens CUK-SML (Smart Medical Life) Biomedical Center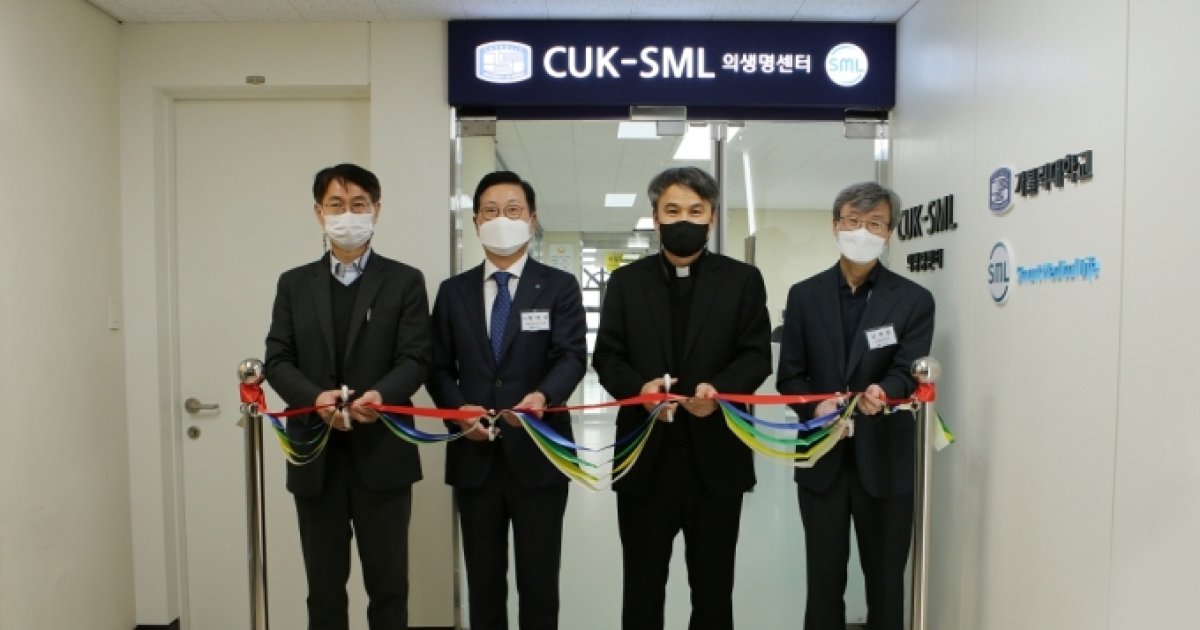 On November 9, 2022, the Catholic University of Korea (President Won Jong-cheol) and Samkwang Biotree Group (Chairman Hwang Tae-guk) held a blessing ceremony following the opening of the "CUK-SML Biomedical Center" at the Seongsim Hall of the Catholic University of Korea.
The newly opened CUK-SML (Smart Medical Life) Biomedical Center is a project based on a mutual business agreement signed in 2020 by Samkwang Biotree Group and the Catholic University of Korea. The two organizations agreed to establish a R&D cooperation including the operation of educational programs, human resources education, and joint research through the creation of an industry-university cooperation fund for talent development and to cooperate in joint development and promotion of social contribution projects.
The CUK-SML Biomedical Center consists of a virus immunology laboratory, an oncology laboratory, and a bioinformatics laboratory, which are advanced research labs for biomedical bioresearch. In the future, they plan to create an advanced research environment, vitalize industry-academia cooperation in the biomedical field, and continue to build infrastructure for talent education.
The name of the center was derived from the Catholic University of Korea and Smart Medical Life, the management slogan of Samkwang Biotree Group.
Catholic University President Won Jong-cheol, Samkwang Biotree Group Chairman Hwang Tae-guk, Catholic University Biomedical Science Professor Nam Jae-hwan, and other officials attended the Blessing Ceremony. The Blessing Ceremony proceeded in the order of: opening address, opening prayer, guest introduction, progress report, commemorative speech, greeting message, tape cutting, blessing prayer and consecration, group commemorative photo, and closing ceremony.
Hwang Tae-guk, Chairman of Samkwang Biotree Group, says, "It is very meaningful that the CUK-SML Biomedical Center has finally been launched. We plan to offer full support, such as further vitalizing cooperation and providing field work opportunities to students with potential."