[Our Stories]Samkwang Medical Foundation has been selected as the operator of the COVID-19 test center at Gimpo International Airport initiating full-scale operation after the opening ceremony
September 2022
Samkwang Medical Foundation has been selected as the operator of the COVID-19 test center at Gimpo International Airport initiating full-scale operation after the opening ceremony on September 7, 2022.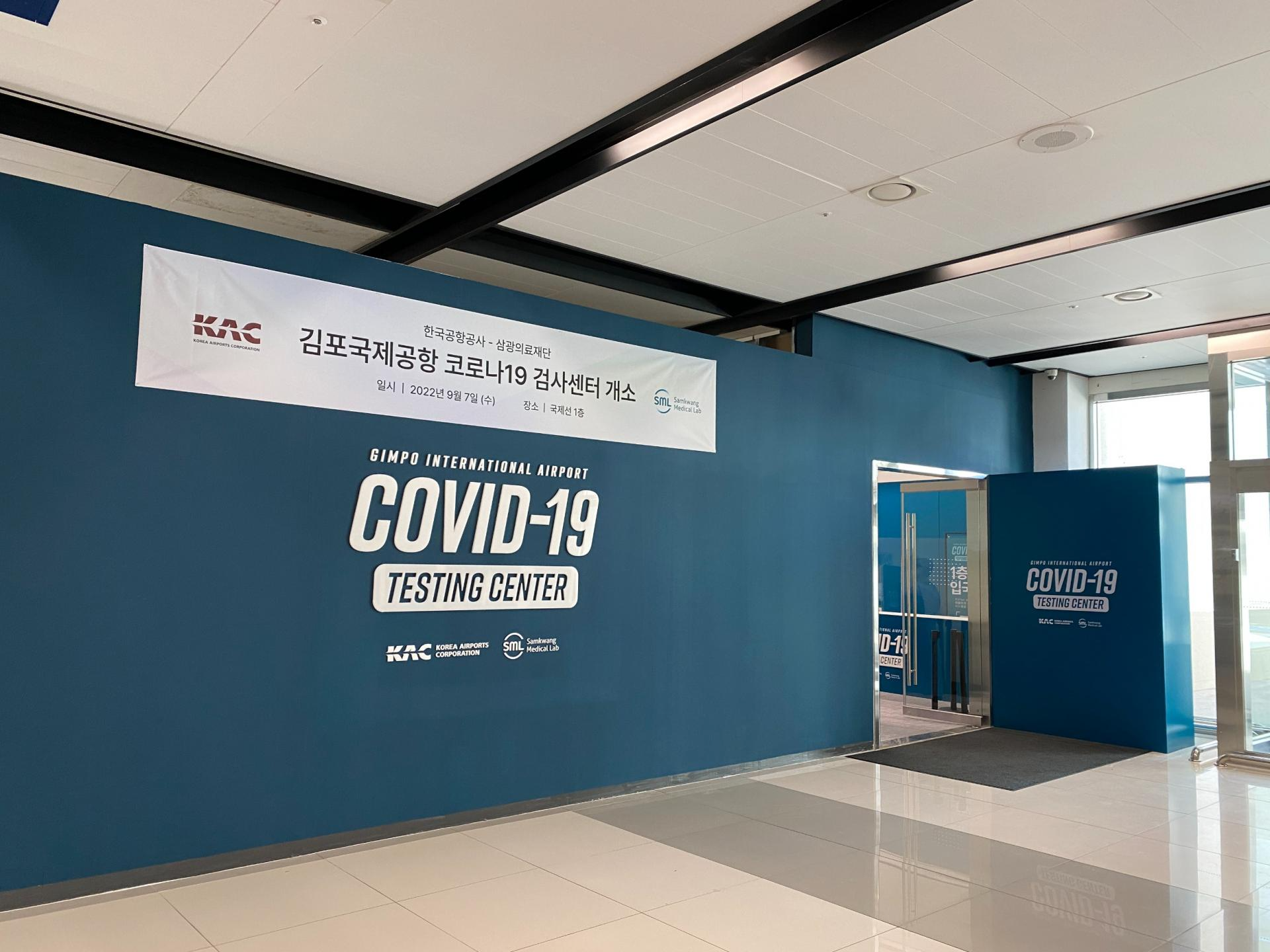 Samkwang Medical Foundation (Chairman Hwang Tae-guk) was selected as the operator in the Gimpo International Airport International Terminal COVID-19 Inspection Center Operator Selection Tender which was held last month by Korea Airports Corporation (CEO Yoon Hyung-joong). After the opening ceremony on September 7, 2022, it was announced that full-scale operation would begin.
This tender was conducted for the purpose of operating a PCR testing center to improve user convenience in accordance with the Korea Airports Corporation's obligation to submit a negative COVID-19 PCR test confirmation for international flights (Japan, Taiwan and China) and to strengthen quarantine management for inbound passengers. Since there is an increase in demand due to the normalization of passenger demand at Gimpo International Airport, the need for a quarantine management system is emerging. Therefore, this inspection center makes it possible to conveniently conduct 'first-day' post-entry PCR testing, which must be followed in accordance with the national quarantine response policy.
Korea Airports Corporation predicts that the number of visitors to Korea will continue to increase in the future. Since it is expected that the flight routes will also be expanded in line with such increasing passenger demand, the COVID-19 Inspection Center at Gimpo International Airport was opened to strengthen quarantine control measures at entry.
Accordingly, the Samkwang Medical Foundation will oversee the COVID-19 test center operation, the introduction of test center construction equipment for COVID passenger testing, the issuance of a negative certificate and manpower operation at Gimpo International Airport.
The test center, which will be located on the first floor of the international terminal building at Gimpo International Airport, is open 7 days a week from 9:00 am to 6:00 pm and conducts rapid antigen tests as well as RT-PCR tests.
Reservations for pre-inspection can be made through Samkwang Medical Foundation's dedicated homepage of Gimpo International Airport, mobile web/phone, etc. and on-site reservations. When passenger routes are normalized in the future, they plan to increase flexibility by deploying additional operating hours and personnel and expanding to meet the demand of up to 3,000 or more travelers per day.
Samkwang Medical Foundation Administrative Director Park Yu-seong says, "International airports are part of the forefront of protecting people's safety from COVID-19. As the demand for COVID testing is expected to increase due to the increase in airport users from the second half of this year, the opening of this testing center was a measure in line with the guidelines of the national quarantine policy. We will do our best to contribute to the improvement of national public health by concentrating all our professional capabilities to prevent the recurrence of COVID-19."